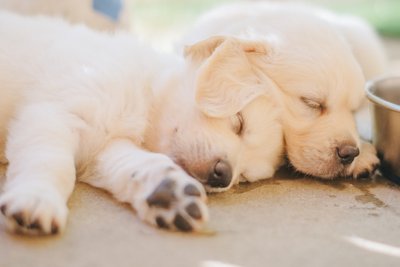 December 2014 Litter (Photo by The Gehrmanns
)
Follow Us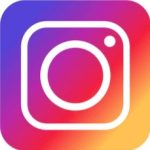 **We have availabe a handsome 12 week old male "George" available to only the best family, we welcome serious enquiries. Full brother to our Ash "Akhiri Double Take".  He has had his 2nd vaccination. He has been run on by us as a show prospect**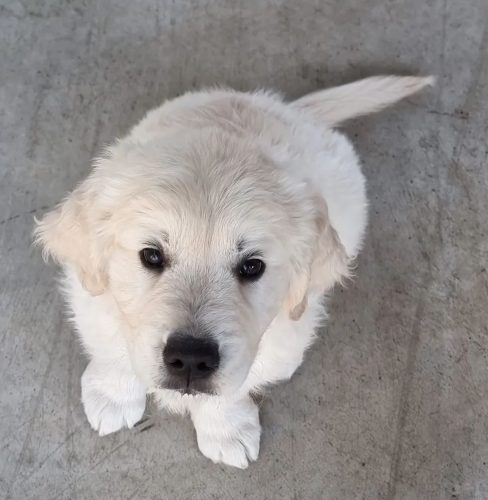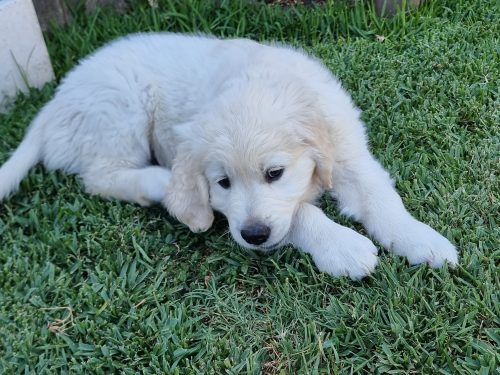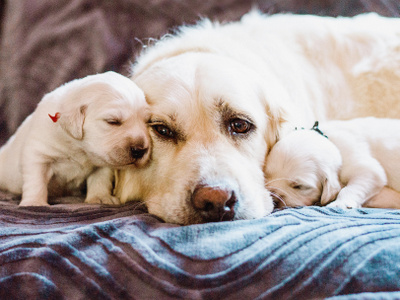 Georgia & the Twins- February 2016 Litter (Photo by The Gehrmanns)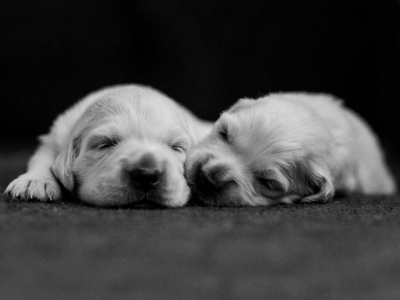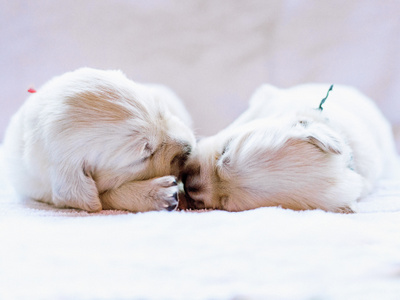 February 2016 Litter (Photo by The Gehrmanns)
Please note that we do not export our puppies overseas and interstate applications are considered on a case by case basis.
Puppies are occasionally available to approved homes. When we are taking names for our waiting list please contact us by email in the first instance and we will send you our puppy questionnaire to complete. Please note that as we breed to keep a puppy for ourselves we select our show picks first we then try to match the remaining puppies with families that they are most suited to taking into account temperament and personality.
 We are also happy to answer any questions you may have and to help you determine if a Golden Retriever is suited to your situation.

At Akhiri we put a lot of thought and planning into each and every litter we breed to ensure we breed sound Golden Retrievers who meet the breed standard while maintaining the fantastic temperament the breed is known for. All of our breeding dogs have been hip and elbow scored, have clear heart and eye certificates and have been DNA tested to determine their Ichthyosis and Progressive Retinal Atrophy (PRA) 1 & 2 status.
All our puppies are born and raised in our home and are well socialised before leaving. Each puppy is registered with Dogs Queensland on the limited register and is vet checked, vaccinated, micro chipped and wormed before leaving. All Akhiri puppies leave us with their own personal folder and puppy pack as well as a lifetime of support and guidance from us.
Puppies do not leave us until they are at least 8 weeks old. We also love to hear how our puppies are going in their new homes.
Dogs which are Registered in the Limited Register are eligible to participate in Obedience Trials, Agility Trials, Field Trials, Endurance Tests, Earth Dog Tests or Tracking Trials,
including Sweepstakes associated with such events, but are not eligible to enter Conformation Shows, or be used in Breeding.
Dogs Queensland Member Number: 4100071024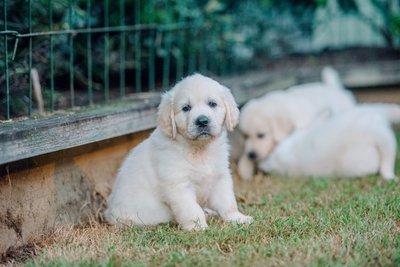 December 2014 Litter (Photo by The Gehrmanns)